It has Sailor Moon!! Brilliant!!!
Style News - StyleWatch - People.com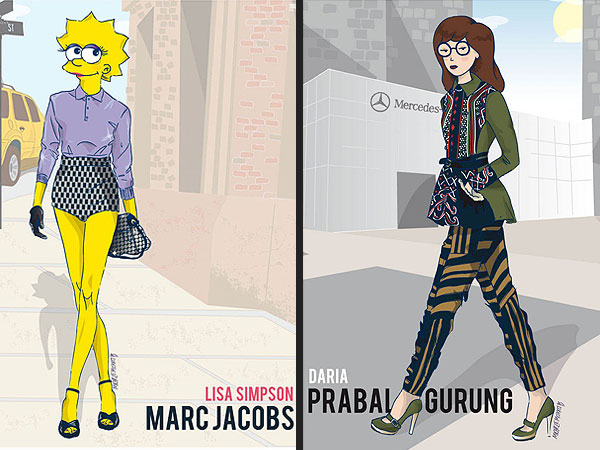 Courtesy Swagger New York
We knew we'd be inundated with shots of celebs wearing top designers during New York Fashion Week, but we never thought that the pics we'd love most would be of … Lisa Simpson and Daria. In perhaps one of our favorite NYFW collaborations yet, Swagger New York teamed up with Italian designer Michele Moricci to produce a series of very imaginative images that feature well-known '90s illustrated icons wearing today's top designers.
Simpson ditches her orange dress and shows off her mile-long legs in high-waisted short-shorts and a lavender blouse by Marc Jacobs. She adds gloves, sexy sandals, a quilted bag and even wears purple shadow and a red lip. (What would Marge say?!)
Daria, on the other hand, goes for a much moodier look (shocker) by Prabal Gurung. We're surprised she's wearing heels, but we're glad to learn that she never got LASIK and is…
View original post 150 more words